Urban Outfitter's new bridal line, BHLDN (aka "BEHOLDEN," for those of you who, like me, thought they were looking at one of those vision tests in doctors' offices), launched today. And it's preeeetty.
Granted, my main experiences with Urban Outfitters mostly involved the Harvard Square Bargain Basement, not really loving paying $110 for a shredded t-shirt with a distressed image of James Dean, BUT-- I really like these dresses.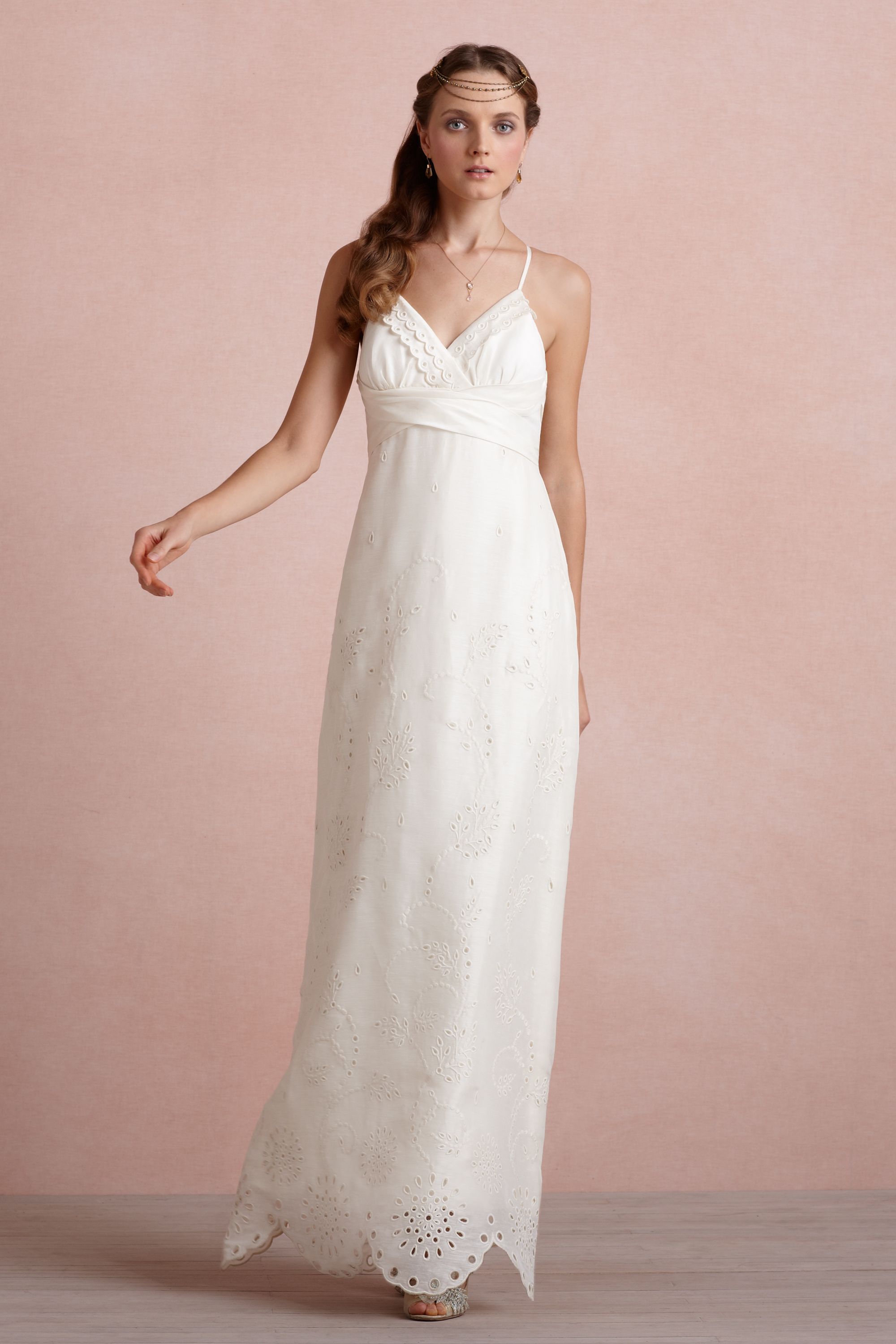 For sure, Urban Outfitters knows its type:
bohemian, detailed, vintage-inspired
I could see any number of sun-kissed California brides
wearing this for their vineyard wedding.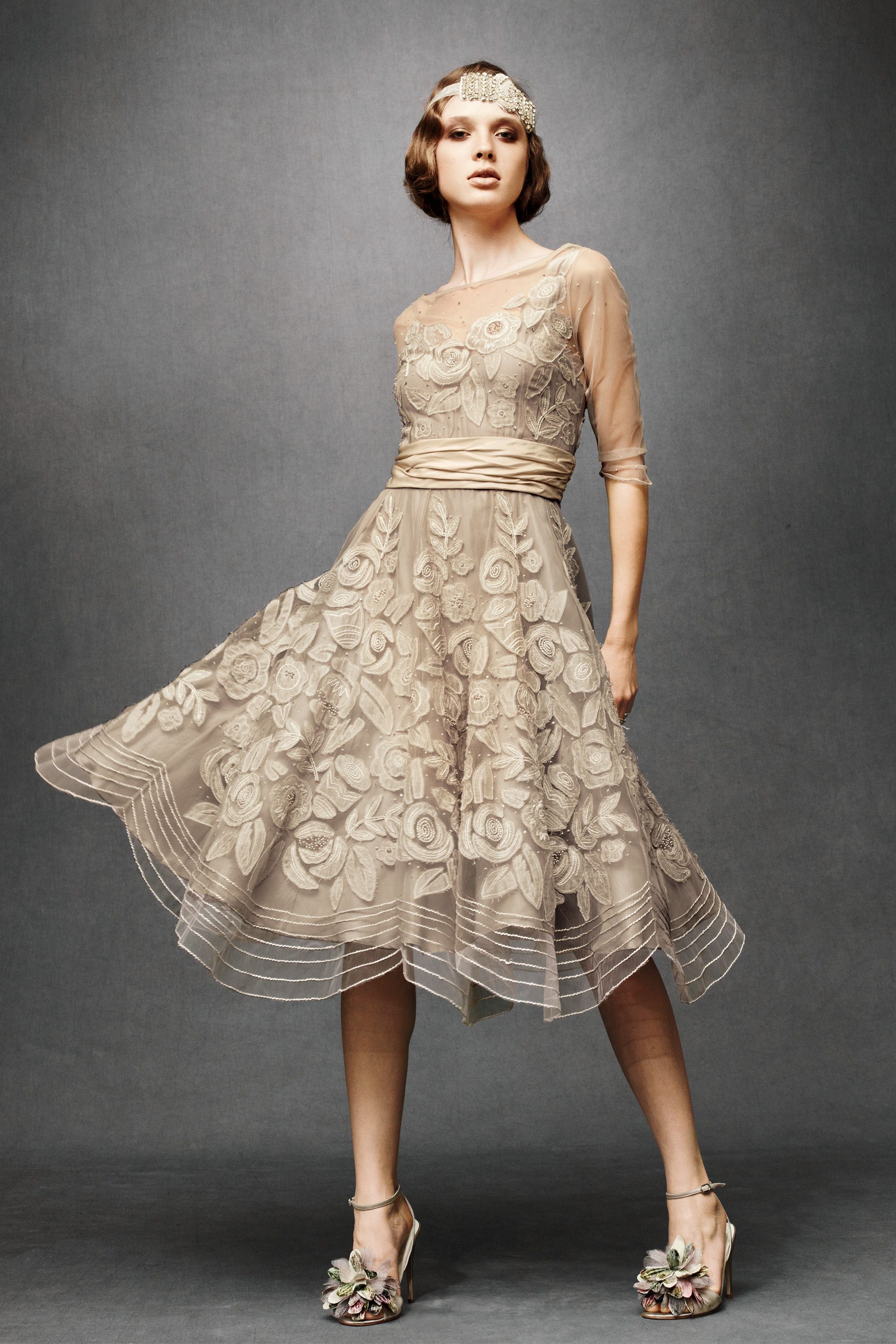 Granted, a little grandmotherly,
but the bride who goes for this
would
have a risky sense of style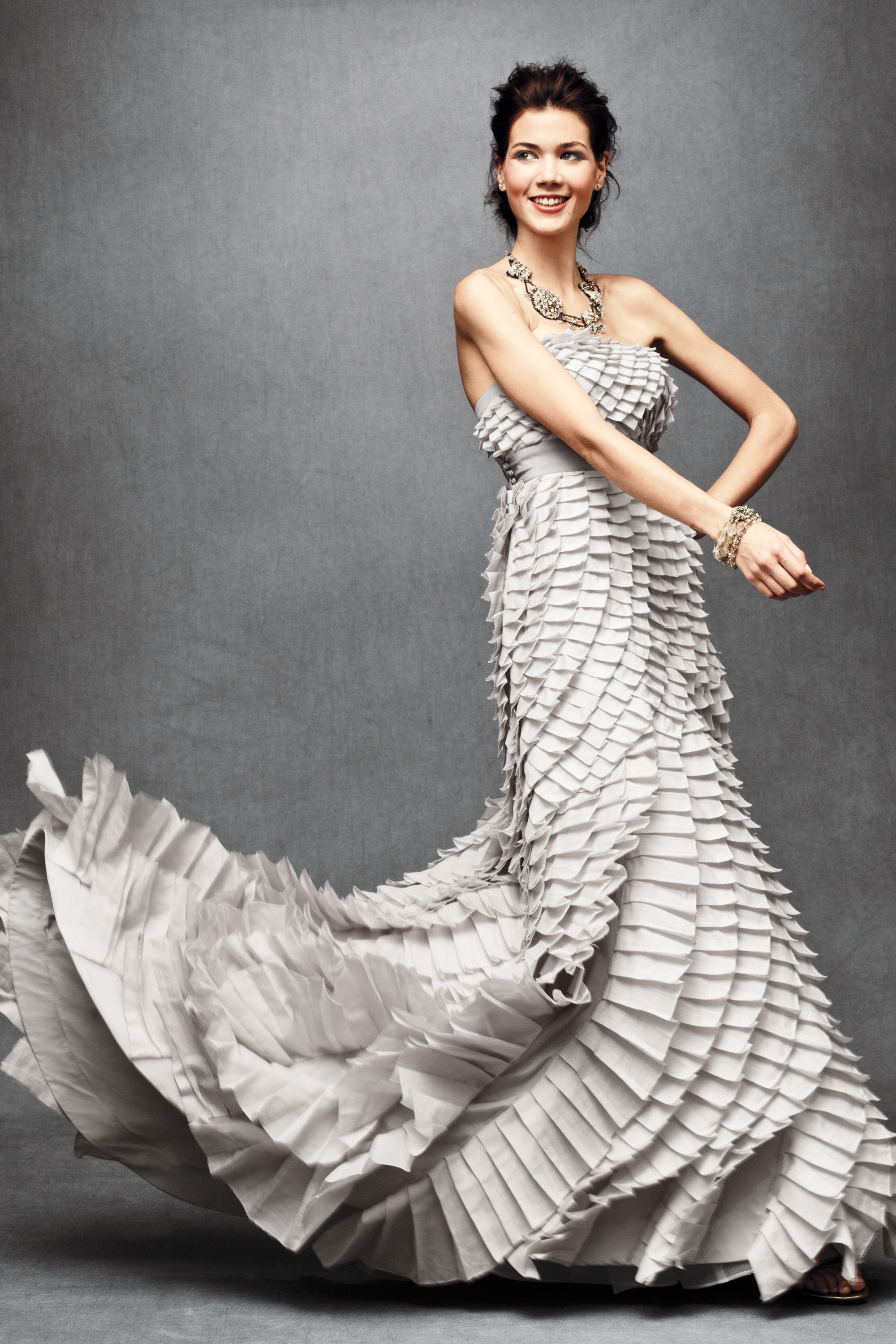 Pure architectual fun.
And I love the delicate silver in lieu of traditional ivory
Woah. They can't all be winners.
They have more than gowns, though.
I love this frothy, over the top bolero jacket.
The $300 price tag? Not so much.
Ditto these sweet ivory gloves.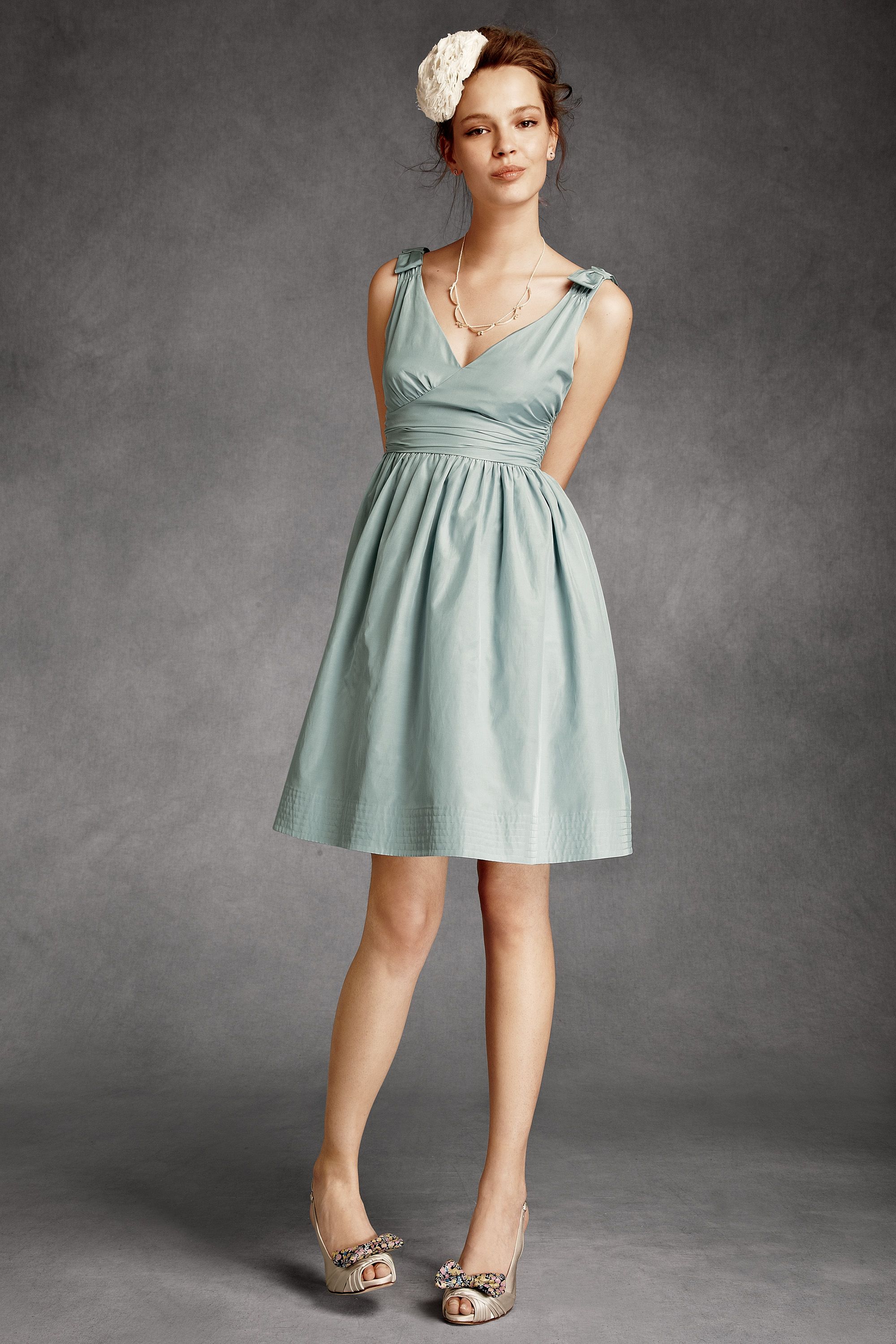 Bridesmaid dresses!
Most them did not look terribly forgiving
(I pity the poor girls bamboozled into wearing
this
),
but a few, like this sweet blue number, stand out.
Another one!
Chic, classic, just different enough to be interesting.
All in all, some pretty dresses, although the prices were surprisingly high.
The appeal (and high price tags) of most bridal gowns comes from their hand made-ness, with the designers popping up at trunk shows to sell their dresses in person, long waits while teams of seamstresses work their magic. You
show up
to a bridal store, you want to see your dress in person, try it on, know how it feels. It's sort of a serious purchase (at the very least, an expensive one), and not really the kind of thing you want to "Add To Cart."
Unless I'm missing something (in which case their website is seriously lacking in information), you can only buy these dresses online. Urban Outfitters not being especially known for fine craftsmanship, I would be wary of plunking down $3k+ dollars with no idea of how the fabric feels or what the fit is.
My suggestion (since...you're asking?) would have been to follow J.Crew's model. Their line of wedding gowns is stunning--exquisitely beautiful and moderately priced. Although I didn't try on any J.Crew dresses, a friend went with them for her wedding last summer, and I was blown away at how beautiful and elegant she looked (her dress was less than $500, I would have believed it was over $5000). Plus, J.Crew invested in their wedding gowns by creating a whole mini bridal store in Manhattan. No luck if you're not in the Tri-State area maybe, but a gorgeous (and classic) $600 gown is a heck of a lot less risky to buy online than a $4000 origami-inspired Urban creation.
Still, I applaud BHLDN's range of gowns and was pleasantly surprised by how much else they had to offer. I could definitely see a bride planning her whole wedding in the BHLDN world, clicking "Add To Cart" on shoes, dresses, lingerie, and necklaces. It would, at least, allow you to dress shop in your pajamas.