Not long after Dave and I got engaged, I received a present in the mail
from his (very wonderful) Aunt Michelle and Uncle Charles.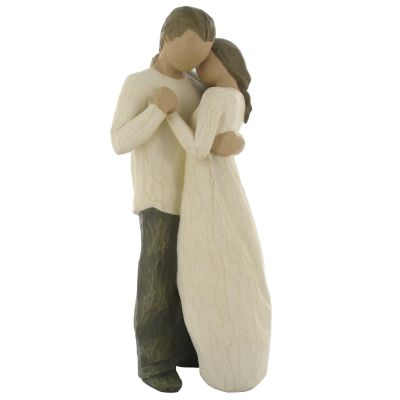 Isn't it lovely? I keep it on my dresser.
Although it is very beautiful and sweet and a very nice engagement present,
I love it for an entirely different reason.
At Dave's brother's wedding two years ago, Dave and I were dancing together when Uncle Charles came up and took our picture. He smiled at us and said, plain and direct, the most wonderful thing anyone has ever said to me:
"I can tell just by looking at you how much you love him."
It was one of the kindest things I had ever heard about myself.
Yeah, sort of lucked out there on the in-laws